The QEn System is an all-Italian technology made with PWM protocol (pulse-width modulation) that uses special algorithms that create a Unique system in the management of variable load electrical power.
The modulation, regulation and stabilization of the mains voltage is carried out in real time, second by second, in high frequency (20,000 Hz) thanks to an innovative process of Mono stage mode conversion of nominal voltage values to a predefined value normally lower than the nominal one also of 50 volts. In terms of self-consumption, the Mono-Stage Technique is the most efficient method of transforming and modifying tension.
The high power QEn systems of the Industry series, with powers varying from 200 to 1000 Ampèrè three-phase, are realized with the double module technique for single phase. In the event of faults, even of significant power, the system is placed in bypass thus ensuring the continuity of the power supply.
The QEn system is the ideal and exclusive answer to problems related to the pollution of the network frequency (50Hz) caused by the commissioning of the different energy production systems.
The stabilization speed of the network voltage in real time is such as to guarantee the highest level of performance on the market (+/- 0.5 volts). This level represents an excellence of the sector. These performances are verifiable in our monitoring system that records all the activity second by second in order to allow a vision of the actual savings achieved and of the Power Quality generated.
It does not produce spikes and micro-spikes, instead produced by the classical techniques of electromechanical solutions (relays, switches) and ensures perfect cleaning of the mains supply.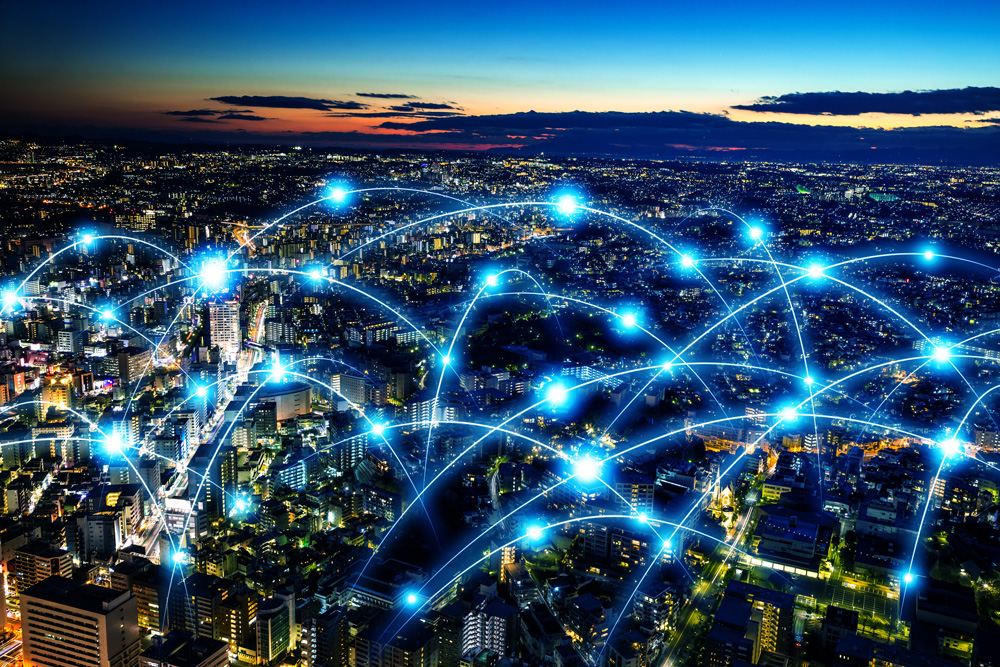 COMPARISON OF QEn TECHNOLOGY
AND COMPETITION
PWM PROTOCOL
(PULSE-WIDTH MODULATION)
20,000 Hz
CONVERSION SPEED
CONTINUOUS VOLTAGE
MODULATION
REDUCTION PEAKS AND SPUNTS
ELECTROMECHANICAL CONTROL
PRODUCTION OF DISORDERS
(SPIKE AND MICROSPIKE)
VDE AR – E 2055-1 INTERNATIONAL
STANDARD CONTROL SYSTEM
TYPICAL SITUATIONS WHERE TO INSTALL QEn
INTEGRATED SYSTEMS
BUILDINGS-OFFICES
SHOPPING CENTERS
SUPERMARKETS
STORES – SMALL BUSINNES – HOME
INTERNAL AND EXTERNAL
ILLUMINATION
CHILLER AIR
CONDITIONING SYSTEMS